Payment options
Payment methods
At Hermie we want to make your shopping experience as pleasant as possible.
During the checkout process you can choose between many different payment methods like ApplePay, Paypal, KBC, iDeal, Visa, GP and even ecocheques in the future. In addition, your payment is always protected by SSL security, but what is this exactly? 👇
SSL security
At Hermie your payment is protected by SSL security. SSL stands for Secure Sockets Layer and essentially ensures a secure connection when you make an online payment. SSL provides an encrypted connection between two computers. With this encrypted connection you can send data safely over the Internet. This prevents internet criminals from being able to view or change sensitive information. Without an SSL certificate, information between two computers is sent as readable text and your sensitive data can easily fall into the wrong hands. This is something we at Hermie naturally want to avoid at all times.
You can recognise the secure connection by the padlock in your browser 🔒.
Delivery of your package
• Shipping costs
Belgium:
€4,95 for orders between €0,01 and €19,99
€3,95 for orders between €20 and €34,99

Free for orders above €35
Netherlands:
€4,95 for orders between €0,01 and €19,99
€3.95 for orders between €20 and €34.99

Free for orders of €35 or more
France:
€20 for orders between €0.01 and €34.99
€15 for orders between €35 and €99.99

€10 for orders of 100 or more
• Delivery time
The delivery time varies per product and is clearly indicated on the product page and in your order summary. This period varies from delivery on the next (working) day to a few working days. As soon as your order is packed, you will receive an automatic e-mail with the tracking code of the courier company. This way you don't have to wait impatiently at the window but you can follow the estimated delivery time online!

Our packers & couriers work fast but unfortunately cannot teleport yet. It is therefore always possible that the delivery of your package takes a little longer. Fortunately, this rarely happens! Is there a longer waiting time due to unexpected circumstances? Then you can expect a signal from us!

• Courier services
We work with PostNL for the delivery of most parcels. After a great deal of research, PostNL turned out to be the most qualitative courier service for us. This applies to both customer service and the careful handling of shipments. If your parcel is sent via PostNL, it will usually be delivered the next working day.

If it concerns a voluminous order (pallet transport) we work together with GLS and Dina Logistics. With pallet transport the delivery can take 2 to 3 working days.
• Track your parcel to your door!
Is your package delivered with PostNL? Then you will automatically receive the tracking code. So you no longer have to wait impatiently at the window but can see in advance the estimated time when your package will be delivered.
More info about our delivery time and shipping costs?
Click here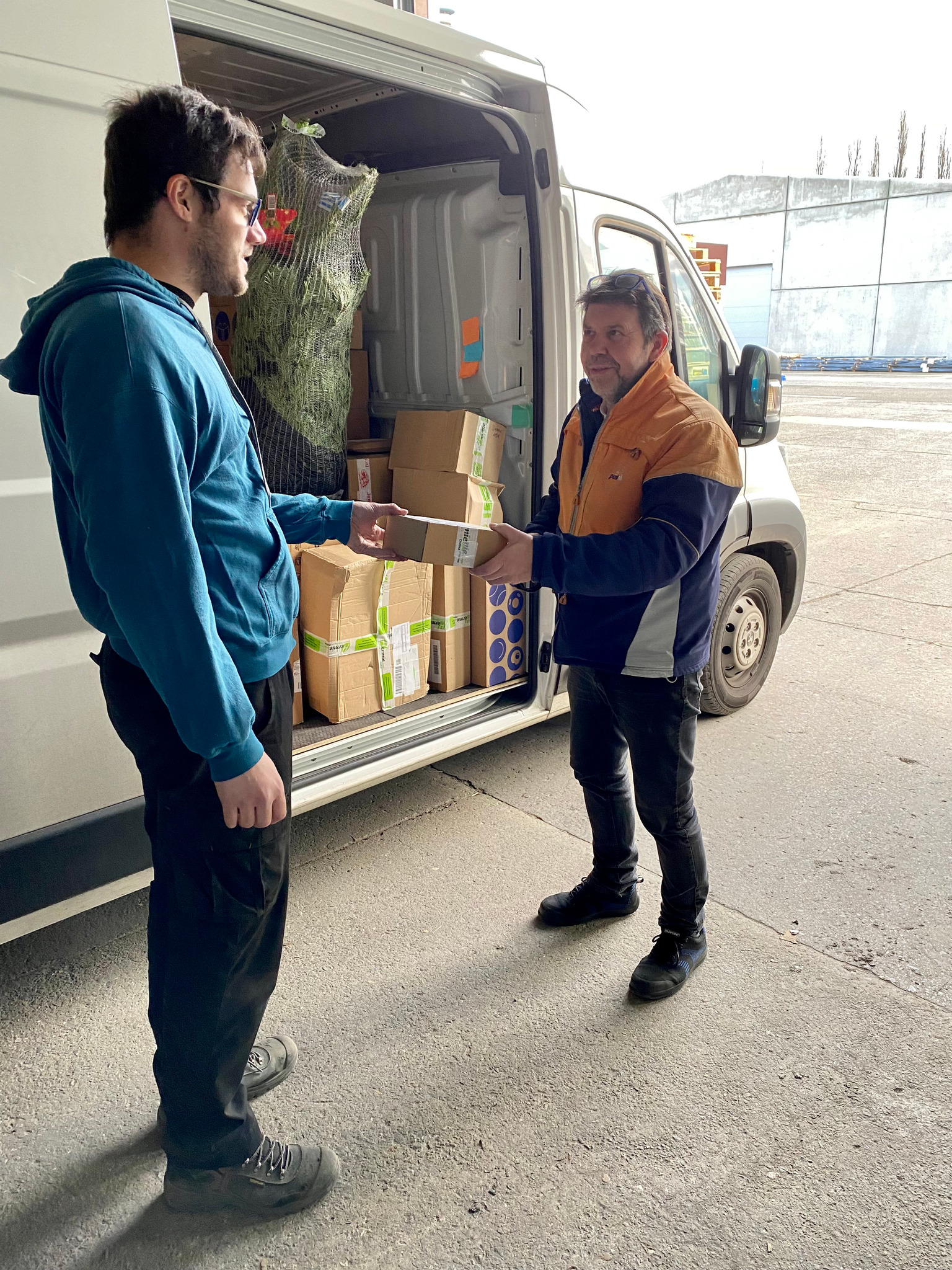 Pick up your parcel in our collection point
Do us & the environment a favour and pick up your package yourself at our pick-up point! We will reward you with a 25% discount on the plants. 🌱

On the order overview we give an indication of when your order will be ready for pick-up. We do our utmost to keep that promise! As soon as your order is available at the pick-up counter, we will send you an e-mail with the delivery note. Always wait to pick up your order until you have received this e-mail in order to avoid unnecessary travel and waiting times at the pick-up point.
Orders can be picked up after confirmation at the pick-up counter from Monday to Friday, from 9 a.m. to 12 noon and from 1 p.m. to 5 p.m.
Unfortunately, we are still living in times of corona so we have taken a lot of precautions to protect you & our colleagues. Read more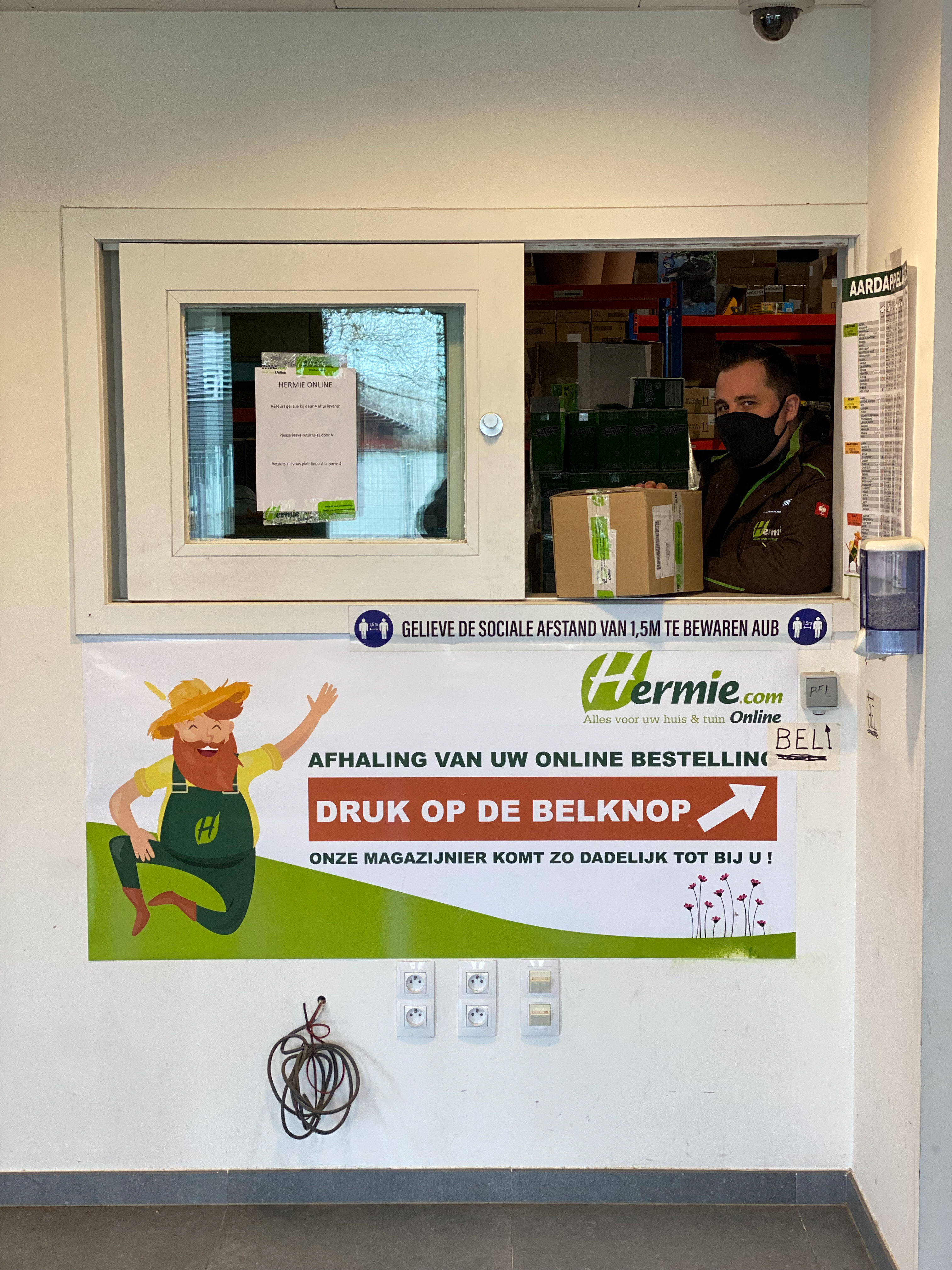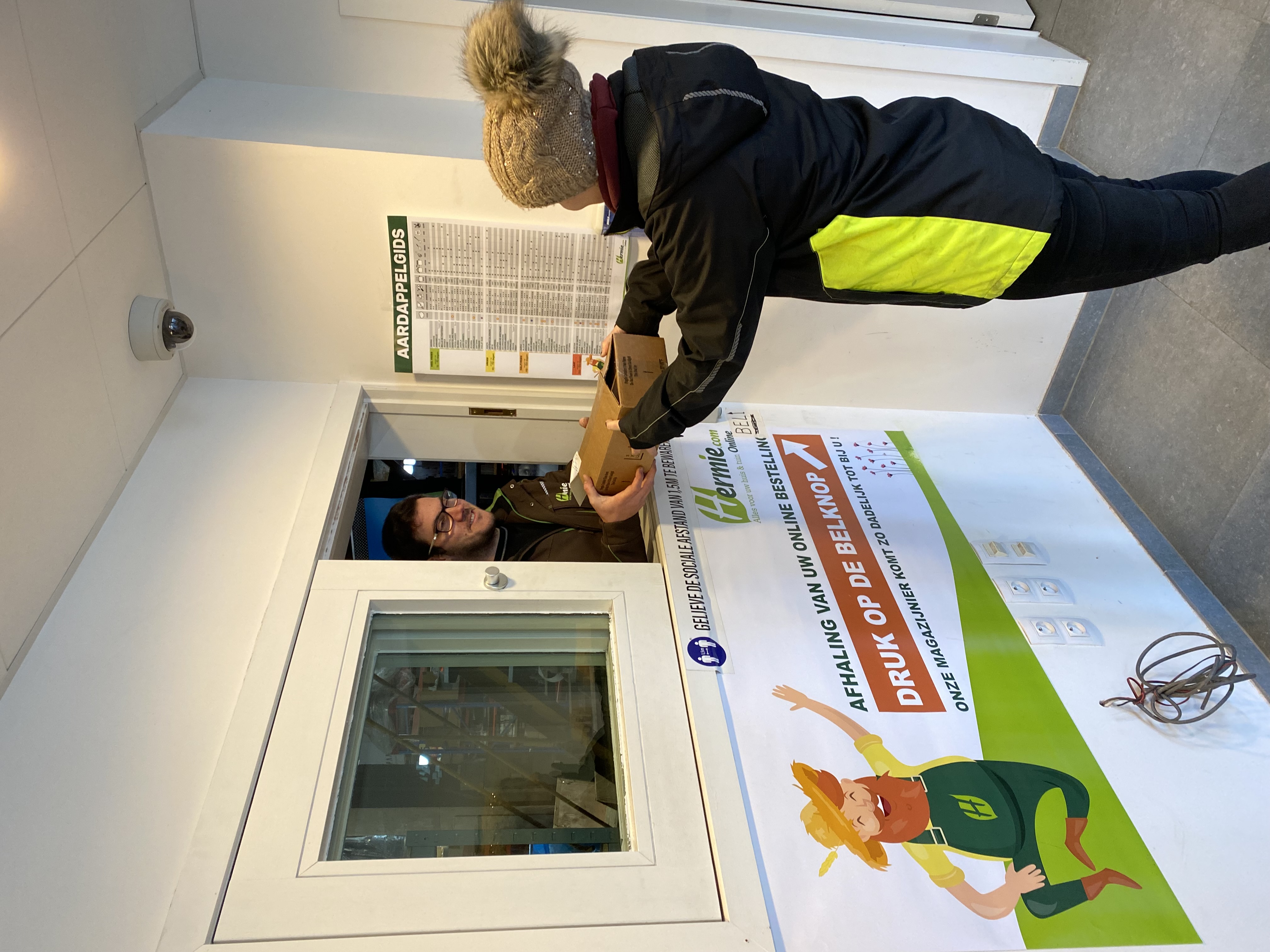 Right of withdrawal
Not 100% satisfied with your purchase? That is unfortunate but of course always possible! At Hermie you can easily return products and receive the paid purchase amount back (including any paid shipping costs of the return delivery).

You do not have to give a reason for the return but this is always useful information for the returns department.

We do not believe in free returns, so you will have to pay the return costs. Do you prefer to purchase a PostNL label? That is possible with our customer service! All you have to do is print out the label, stick it on your parcel and bring it to a PostNL dispatch centre near you.

Click here to read more about our return conditions (which products are not covered by the right of withdrawal?) & how to return products easily.
Warranty & complaints
We choose our products with care and want to deliver them to you in top condition. Although the couriers do their very best, it is unfortunately possible that an order gets damaged during transport or a product does not work properly.
At Hermie we only want satisfied customers so please contact our customer service.


Read more about our warranty & complaints service here