Sustainability at Hermie
As a company in the green sector, we have a green 💚 and continuously try to introduce environmentally friendly & sustainable alternatives. This applies to our range of home and garden products as well as to the flow of our packing and shipping processes.
Recycled plant blisters 🌵
Since the start of our webshop in 2018, we have been packing our plants in recycled plastic blisters to send them to our customers in a well-protected way. Because it is, of course, very important that the plants arrive in good condition. That way, you are satisfied and there are fewer returns (= less transport and exhaust fumes). These blisters can sometimes cause confusion, because plastic is an enemy of the environment, right? And that while the core of our business is the (vegetable) garden! Yet our blisters are better for the environment than you think! They are made from 100% recycled PMD waste. This way, no new raw materials have to be exploited and the discarded plastic is not burned. After use, you can simply put the blisters back into the PMD bag for a third life.
But how are these blisters made?
First of all, the PMC waste is sorted, and the usable bottles and flasks are stripped of their labels and envelopes. They are then washed and ground into small granules. These granules are then used to make the casing. Because it is recycled waste, the blisters may vary in colour, but we are happy to accept that. During the production of the blisters, as much (self-generated) green energy as possible is used. The video below gives you a glimpse behind the scenes 👇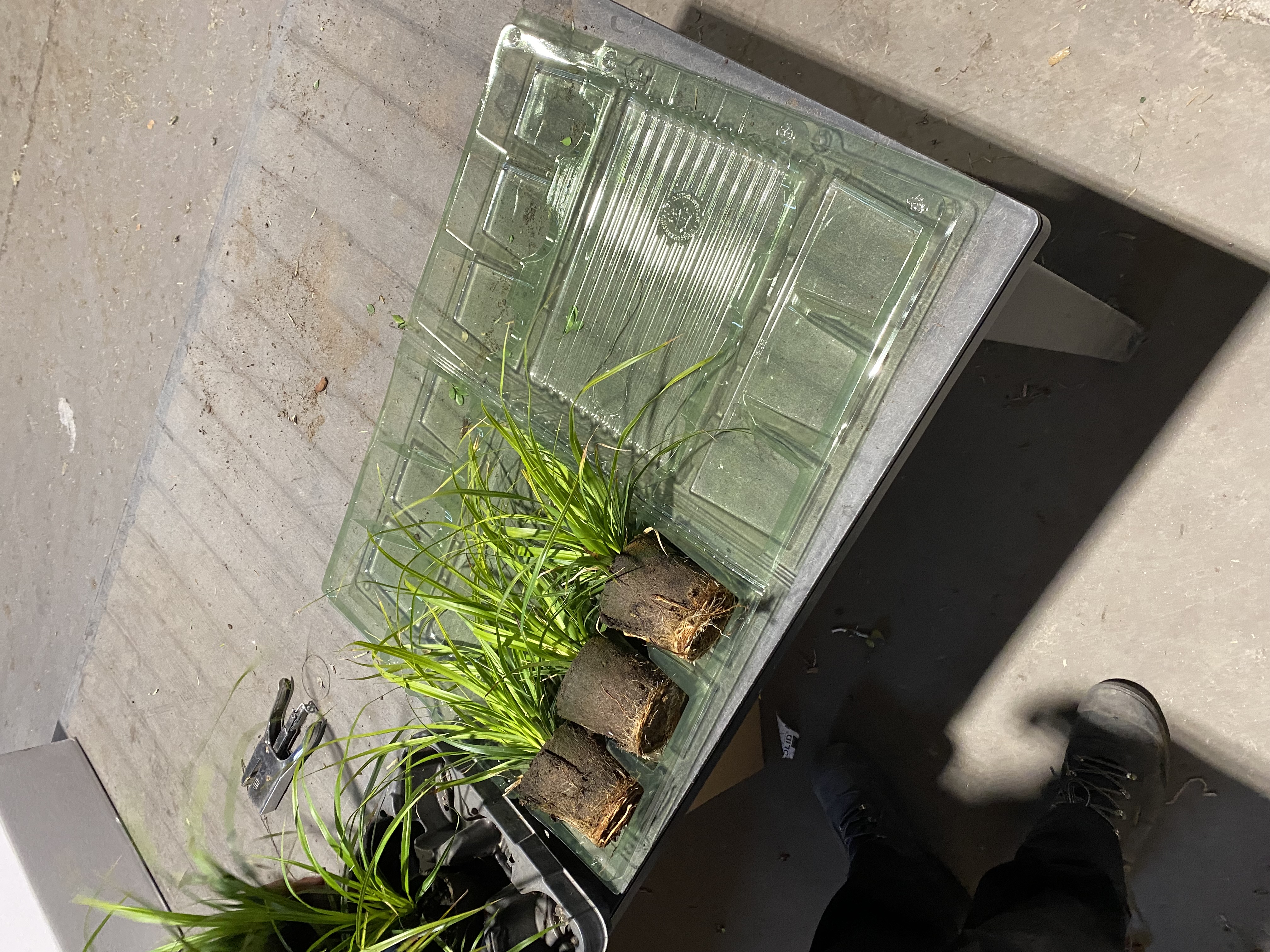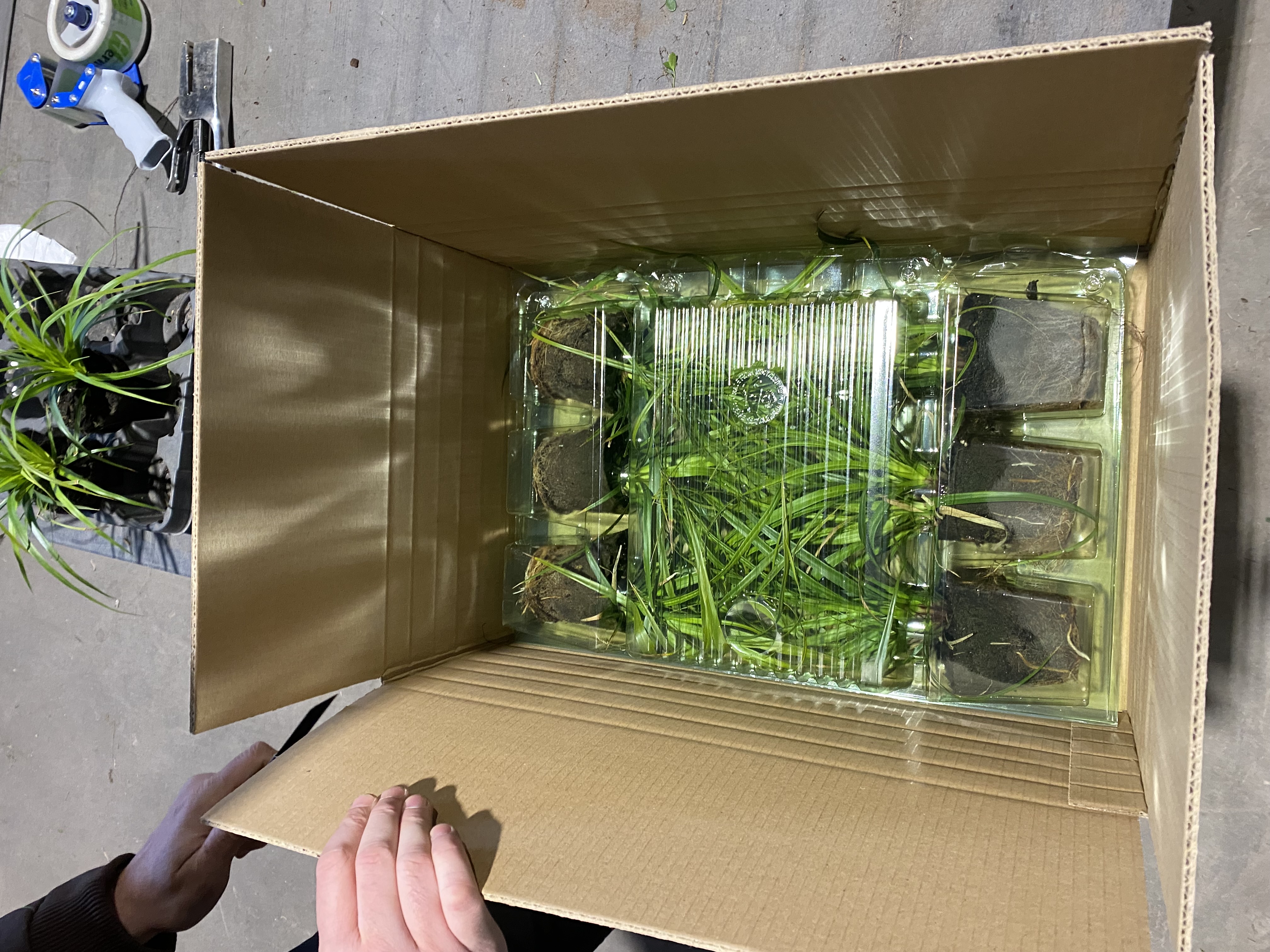 Shrek the Shredder 📦
Our trusty Shrek the Shredder turns old or damaged boxes into protective packaging. That way, we don't have to throw away these boxes and your purchases arrive safe and sound! Boxes that are sturdy and can carry sufficient weight are reused. It is therefore perfectly possible that your fertiliser will arrive in a Pampers box. So be sure to check the contents of your package before contacting customer service!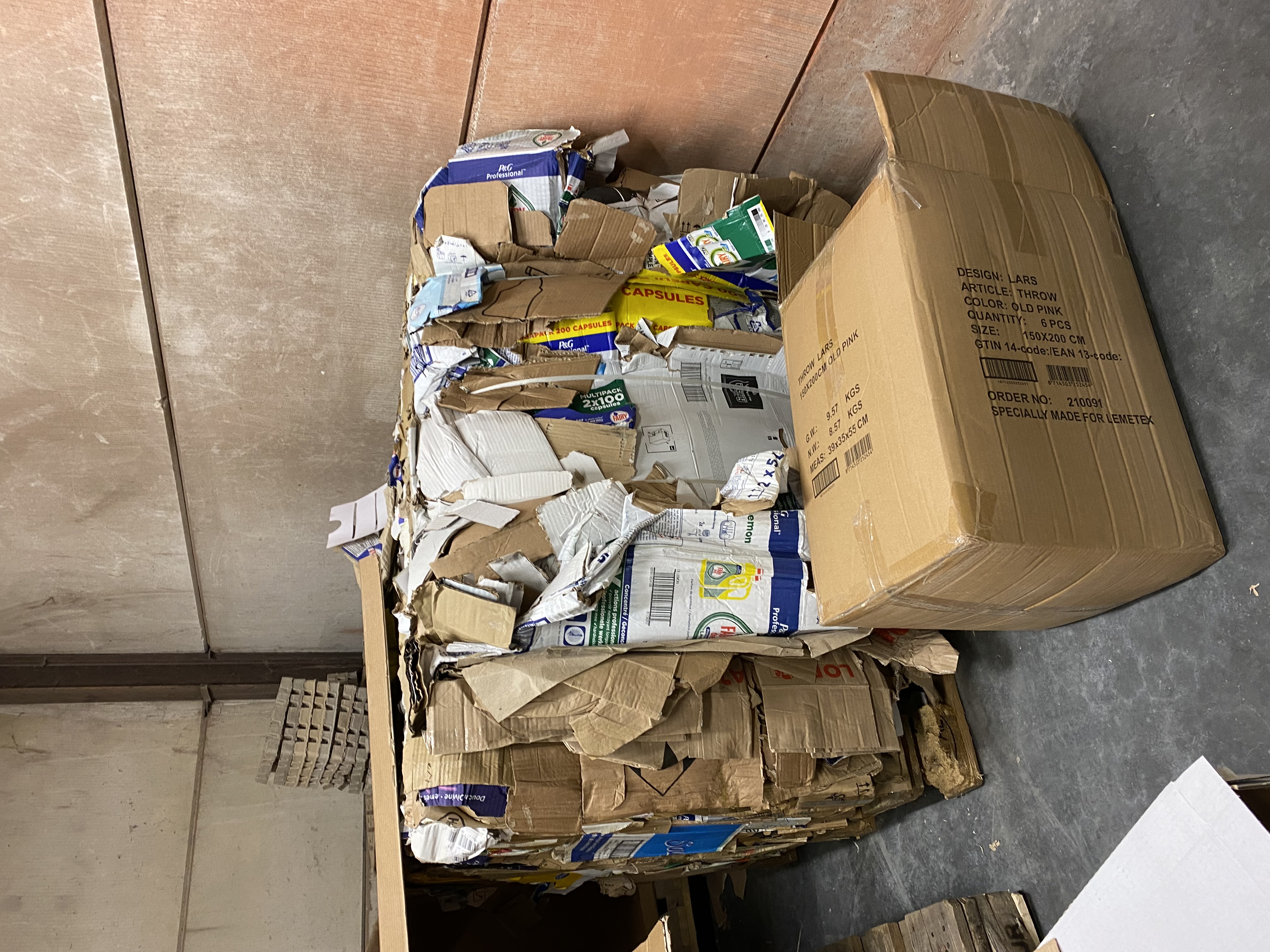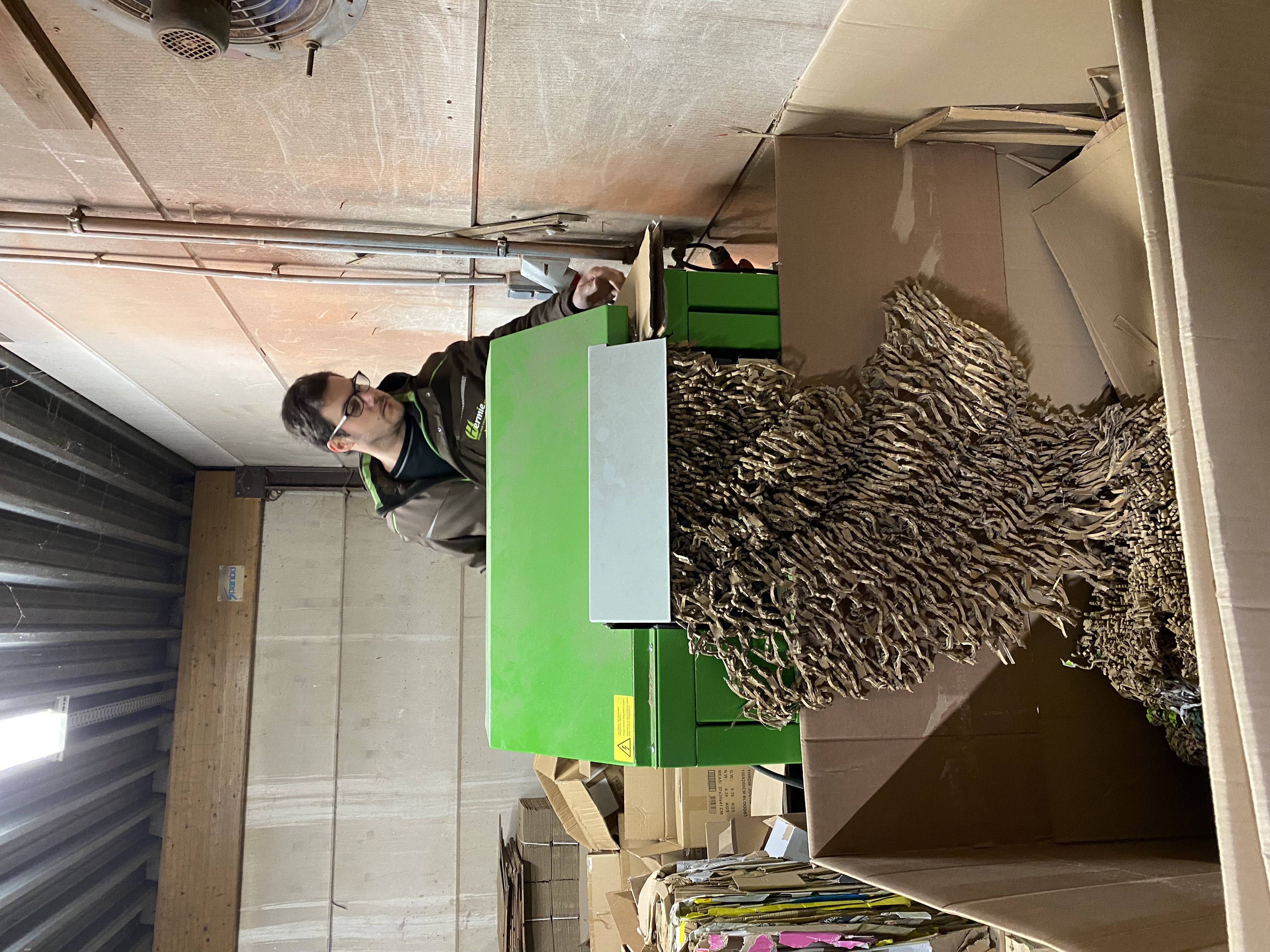 Damaged products or returns 🔄
Our transporters and couriers may do their utmost: unfortunately, sometimes packages still get lost. Of course, we cannot sell them anymore but we try to give them a new home internally. A bag of potting compost with a hole in it? No problem! We dump it into our greenhouse to grow our own tasty vegetables. A luxury scented candle with a broken glass jar? It will be gladly adopted by our professional fragrance team, euh customer service!
Ecological & recycled supply🌱
Finally, we are also trying to expand our ecological and biological range more and more. You will find many natural solutions to your problems in our garden pharmacy (such as our nematodes and pheromones). Often we also offer an ecological or biological alternative to pesticides. By the way, have you seen our extensive range of organic seeds, seed potatoes and potting composts/fertilisers yet? This way, the organic vegetable gardener can also indulge himself!

In addition to our organic range, we also have some products in our range that get a second (greener) life in the garden. The Ecorub garden sinks for example, are made from recycled car tyres. If that is not a nice twist! The Ecolats are also made from 100% recycled plastic.

By the way, have you heard of our Bokashi ?! It turns your organic waste into soil improver and liquid fertiliser for your garden and house plants! You can read all about it in this article this article.

Furthermore, you can always count on our honest advice. Do you still have questions? Our customer service is ready for you!👋