Ecopots flower pots & planters
---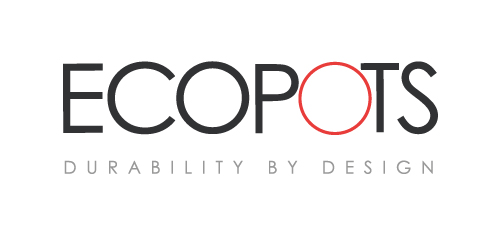 Ecopots is a Belgian producer of stylish plastic flower pots and planters for indoors, in the garden and on the balcony. The brand is designed from the ground up with sustainability in mind and stands out thanks to a unique combination of design, quality, function and ecology.
Design
Handicraft
Ecopots are the only flower pots and planters on the mass market that are finished by hand. This unique finish gives the pots a natural, matt look. Throughout the various product lines, the same Scandinavian (minimalist) design is used to create a sense of calm in our daily, stressful lives.
Colours
All series are available in six timeless colours: dark grey, white grey, blue grey, taupe, terracotta, dark blue, black, pure white and grey. There was deliberately no use of flashy trend colours so that the pots will still be beautiful and relevant in 10 years' time. A beautiful addition to any timeless (garden) interior!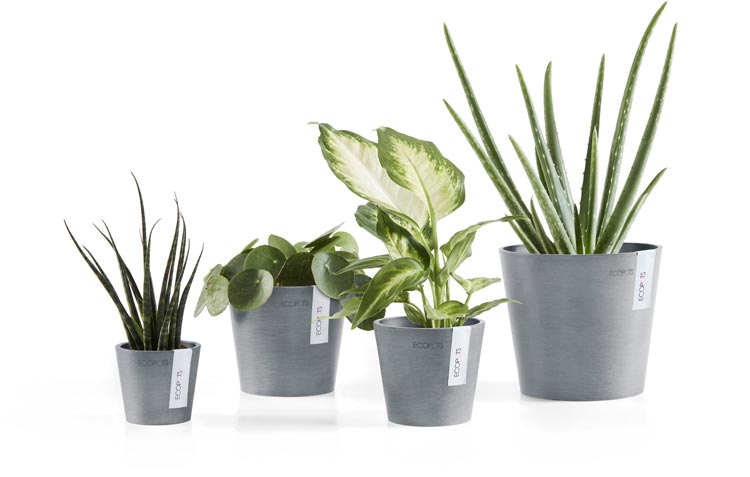 Naming
The different series were named after cities for their appealing architecture. As with building design, each detail is about combining aesthetics with functionality. The current collections are Amsterdam, Antwerp, Berlin, Bruges, Brussels, Frankfurt, Manhattan, Morinda, Oslo, Paris, Rotterdam, Sankara, Sofia, Stockholm, Venice and Vienna.

Quality
Ecopots are made with environmentally friendly plastics and natural minerals to improve quality in 3 areas:
Durability: the pots are exceptionally strong (read: unbreakable) and permanently flexible;
UV-resistance: up to 10 years of colour retention;
Insulation (frost resistance): you can enjoy this product both inside and outside.
This is why these pots have a very long lifespan and all articles come with a 10-year guarantee!
Function
Mobile + water reservoir
Ecopots are particularly light and therefore easy to move and repot (no inner rim). This can come in handy during the winter period when patio plants need to be sheltered. In addition, most flower pots have a drainage opening (drainage system) so that the plant roots remain healthy and the chance of root rot is reduced.
Shapes
Ecopots offers a very wide range for various indoor and outdoor applications. This ranges from hanging flower pots to wall models and free-standing flower boxes (with or without tray). There are also handy pots with wheels, watering systems and saucers available. The pots can also be used as patio dividers or for vertical gardens.

Ecology
The product composition is based on a combination of recycled plastic and stone powder. The 30 cm Amsterdam, for example, consists of 50% recycled polyethylene and 50% recycled polyprolene.

Ecopots supports various climate projects through its CO2Logic programme and has no fewer than 4 quality marks - so it's no wonder that this is the most 'green' pot.






We have listed 8 more reasons why Ecopots is the best choice:
Made from up to 80% recycled plastic with a natural look and a unique, handmade finish;
Unlike fibreclay flower pots, these pots are shock and fracture resistant;
Timeless, architectural Scandinavian design;
Innovative and smart solutions;
Lightweight;
UV- and frost-resistant and therefore suitable for indoor and outdoor use;
Fully edged and seamless;
Available now, tomorrow and ten years from now in timeless colours.
Are you as convinced as we are of these fantastic ornamental pots and planters?
Order your favourite and experience years of pleasure with this qualitative and aesthetic pot!
By the way, you get a 10-year guarantee if you order via hermie.com!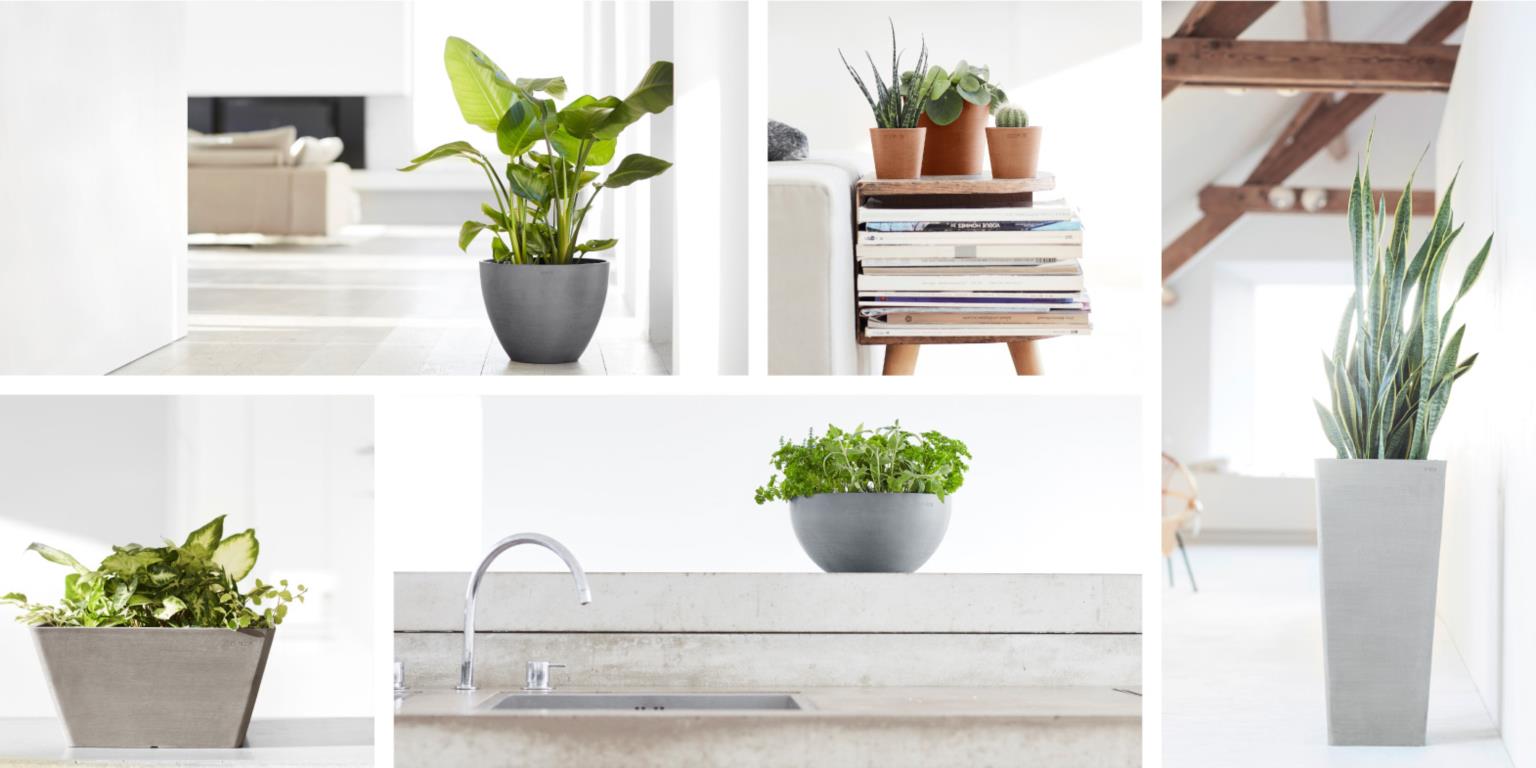 More tips to turn your home into an urban jungle? 👇