Delivery of your ACD greenhouse
Congratulations, you have bought a beautiful ACD conservatory! We at Hermie love that! 🙏🙏
That beautiful greenhouse is also delivered well packed & protected with a big truck.
The self-assembly packages and glass box are delivered to the pavement (not to the garden!). Are you extra friendly to the truck driver?
Then he might be willing to go that extra mile, but unfortunately we cannot promise that!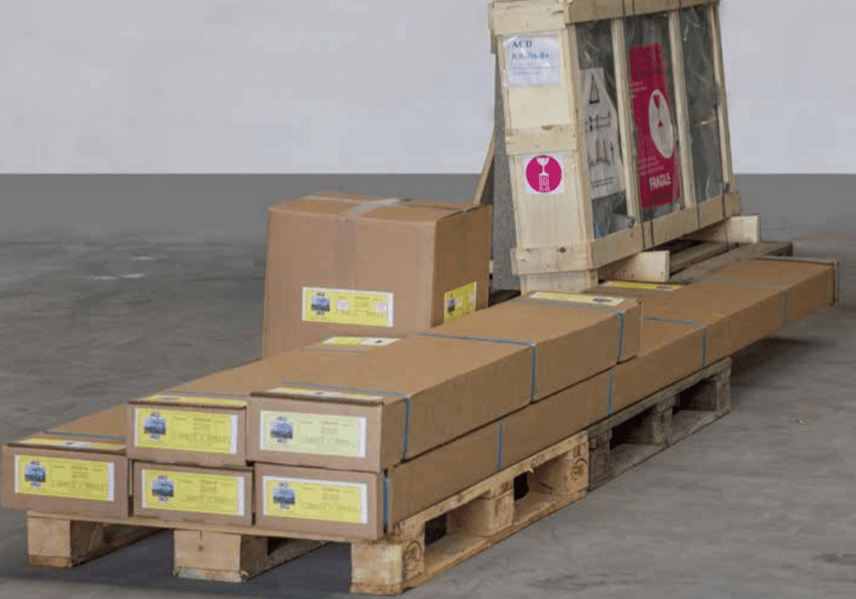 It is therefore very important that you check whether such a truck (length: 18.7 m, width: 2.5 m and height: 4.1 m) can drive right up to your street and driveway before delivery. Is this not possible? Be sure to mention this to the transport company when ordering. They will contact you one week before the delivery to agree on a delivery date. So there will always be someone present to receive the conservatory!
Practical information:
Before delivery: A few days before delivery, the transport company will contact you to agree on a suitable delivery date. Be sure to give them your telephone number when ordering the conservatory.
During delivery: Check the goods for visible damage. Do you see that the boxes/parts are damaged? Make sure you mention it on the delivery note of the transporter and contact us immediately. This way we can also discuss this with ACD.
Important:
The greenhouses are shipped directly from Roeselare to the end customer. Would you like to have this product delivered in the Netherlands? No problem, we are happy to do this for you! Unfortunately, the manufacturer charges an extra transport fee for this.
You can find a handy overview of the delivery arrangements below 👇.