How to grow seed potatoes?
Belgium is the country of fries, so it is no surprise that the potato is served up on our plates several times a week. The potato is also very versatile: you can make a creamy puree of it or just crispy roast it in the oven with lots of herbs. Roast them with delicious herb butter or simply let them simmer in a warming stew. You can do anything with potatoes! There are also an incredible number of types of potatoes, each with their own specific taste and cooking method.
Chips are always popular. But they are even tastier when you grow them yourself! Growing your own potatoes is easy, tasty and you get a great yield. To get started you need seed potatoes. These tubers are specially grown for planting in the vegetable garden. They may look similar to potatoes in the supermarket, but make no mistake: you cannot eat seed potatoes!
It is very important to know that the potato plant can be poisonous. Some varieties grow berries. These should definitely not be eaten! It is also advisable not to eat potatoes that look green. These have an excessive Solanine content in the skin, which can cause stomach aches and diarrhoea. These potatoes' green colour is due to too much light.
Growing your own potatoes is not difficult, but there are a number of invaders lurking around that can throw a spanner in the works. The Colorado potato beetle and Phytophthora, also known as potato blight, can do a lot of damage and ruin your harvest. Potato fatigue, which causes the plants to grow badly or even die, also occurs regularly when you plant too many potatoes in the same place. To avoid this, it is best to change crops regularly.
Tip from Marcel
Wait three years before you start planting potatoes in the same place again. When harvesting, make sure you remove all the tubers, including the small ones!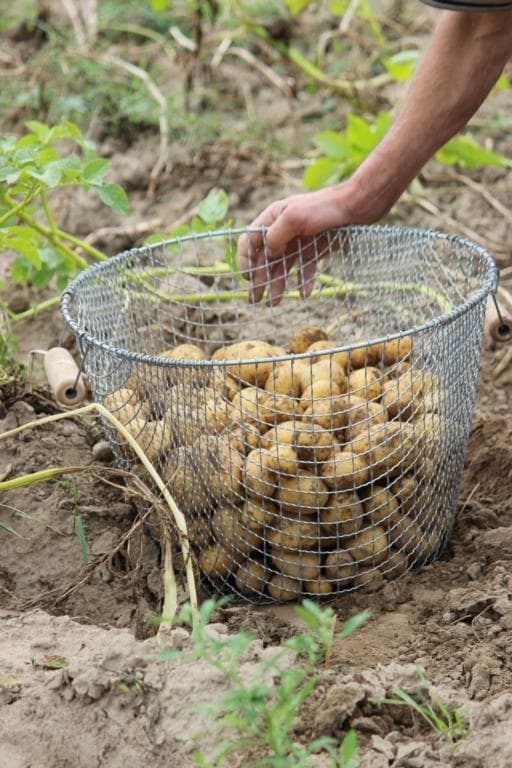 Potatoes can be divided into early, semi-early and late varieties. This indication only refers to how much time they need before you can harvest them. The yield strongly depends on the variety. "Early' varieties are harvested more quickly, and the yield is therefore lower.
The requirements of a hobby gardener often differ from those of large-scale agriculture. For example, yield is usually of minor importance to the hobby gardener. Taste and potato pest resistance, on the other hand, are very important. A good example of this is the well-known 'bintje'. This is a very popular potato but for the hobby gardener we do not recommend this variety due to its sensitivity to potato blight.
In recent years there has been an increasing focus on the development and cultivation of resistant potato varieties. We have several varieties in our range that are very resistant, and we would like to introduce a few of them to you.
• Obama
Whether this potato variety is as well known as its famous American namesake, we strongly doubt. But this potato variety is already very popular with the vegetable gardeners. These potatoes have a long and oval shape. The Obama produces a large yield of firm-boiling yellow potatoes.
• Carolus
The Carolus potato can be recognised by its striking red eyes on the skin. These potatoes make the best fries, but also taste good in a firm mash. They are larger and can be stored for a long time. Always store them in a dark and cool place, for example in the cellar.
• Alouette
This potato variety has a red skin and beautiful yellow flesh. It is suitable for both cooking and baking. The Alouette potatoes are the improved version of the Raja plant potatoes (which are no longer available).
• Texla
Texla potatoes have a nice round shape. They can be stored well and are completely resistant to potato blight or Phytophthora. This potato variety cannot be grown in clay soil.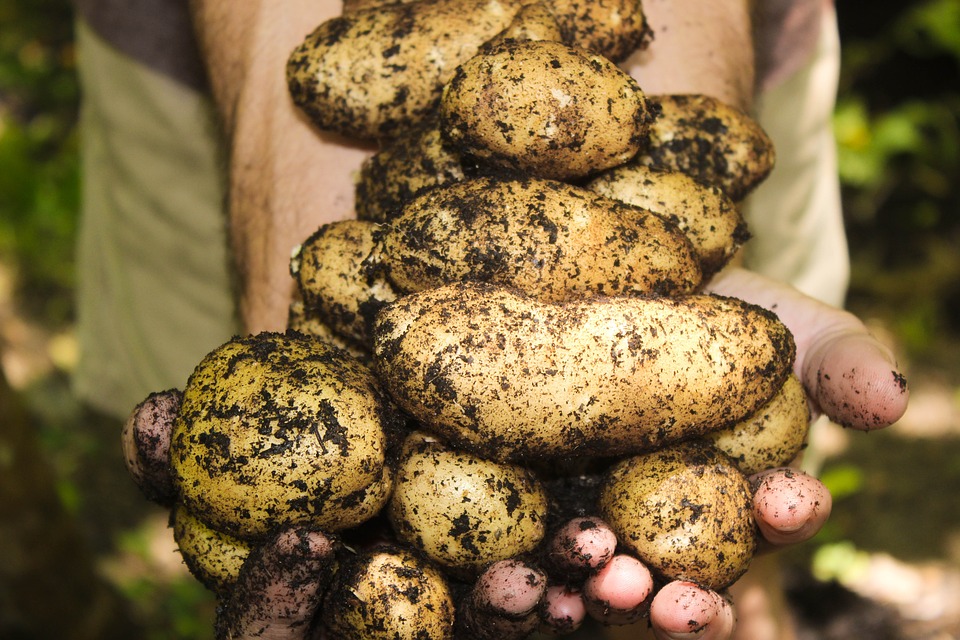 Most planting potatoes are placed in the ground from March to mid-April. The lighter the soil, the deeper you should plant the potatoes. This can be a depth of five to ten cm. In preparation, it is best to make the soil as airy as possible. Potatoes need a slightly acid soil, so do not sprinkle any lime.
De
vrieskou
is de grootste vijand van de pootaardappel dus let hiervoor op! Deze kan voor een
serieuze groeivertraging
zorgen, en is dus zeer
schadelijk
. Spreken ze van een koude nacht? Dan
bescherm je de planten maar beter met stro, een vliesdoek, plastic afdekking of kan je ze extra aanaarden
. Dit doe je door de plaats waar de aardappel groeit op te hogen zodat er een groter wortelgestel ontstaat.

The
freezing cold
is the seed potato's
greatest enemy
, so watch out for this! It can cause a serious growth retardation, and is therefore very harmful. Are they talking about a cold night? Then you had
better protect your plants with straw, a fleece, a plastic cover or you can ridge extra.
You do this by raising the area where the potato is growing so that a larger root system is created.

How do you do this?
As soon as the potato plant has grown about
10 to 15 cm above the ground, you can start ridging it
. Do this by removing the soil between the rows, against the potato plant, with a hoe. You can repeat this a number of times until you get a nice verge.

Tips for ridging:
Make sure that the tops of the potato plant are still just visible.
Are they predicting freezing temperatures? Then cover the entire plant.
For a large area you can also buy a special ridging tool.
Make sure the soil is loose. Do not compact the soil, and first work between the rows with a rake fork.
3. When can you plant?
Early February: very early varieties if covered or in a greenhouse.
March: early varieties (outdoors)
April: medium-early varieties
May: Late varieties
Be careful with the early varieties. If there is ground frost, the foliage can freeze and growth will be delayed. To avoid this (it can always freeze in March or April) you can either cover the foliage with a fleece, or you can ridge the potatoes so that the fresh foliage is covered by a layer of soil.
Tip from Marcel
Don't have a vegetable garden but would like to grow your own potatoes? No problem, with the Potato Tub bag you can easily start your own vegetable garden on a terrace or balcony! Watch the video here.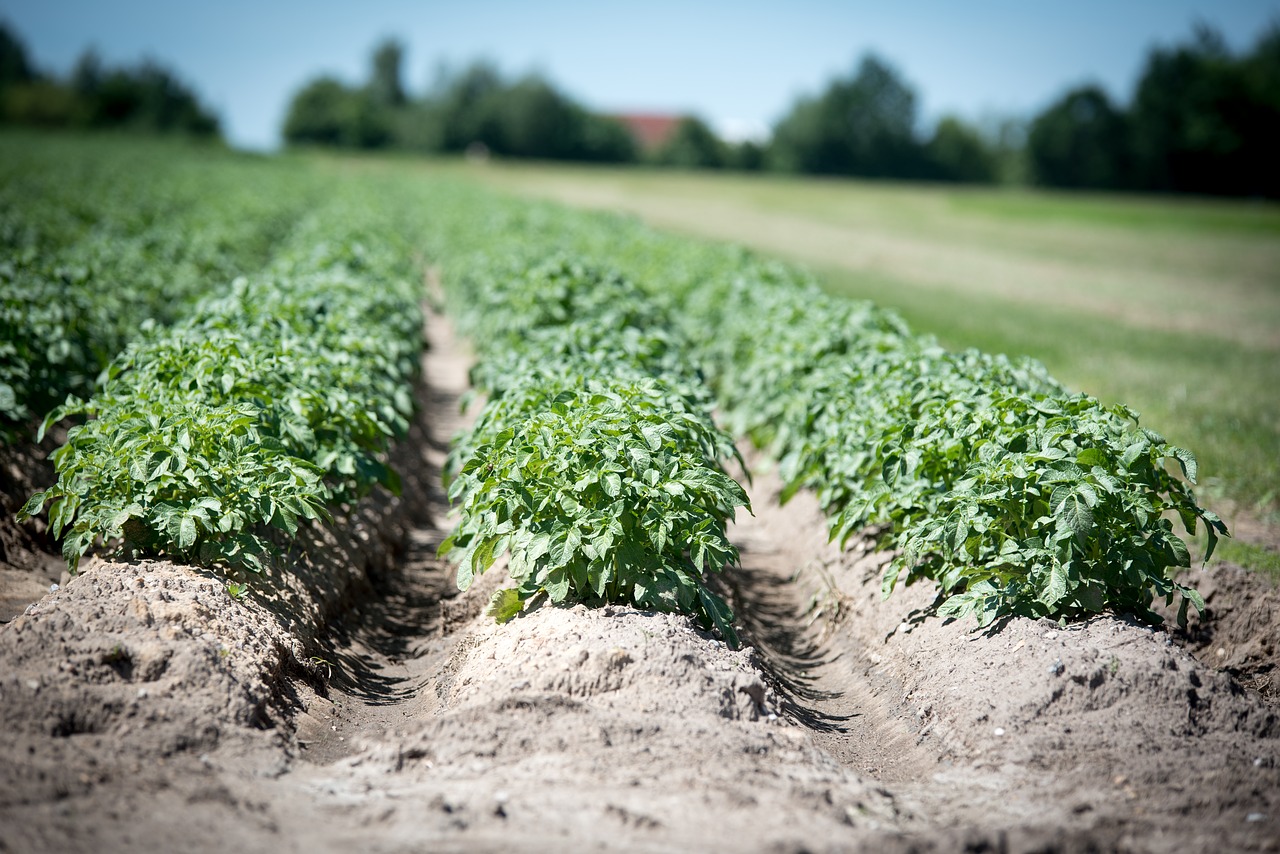 The seed potatoes can be purchased from the beginning of February to the end of March. A short period. Each year various varieties are only available in limited quantities due to scarcity on the agricultural market. Have you set your sights on a certain potato variety? Then be sure to buy it in time. Keep in mind that it is best to let your seed potatoes pre-germinate for three to four weeks. In our web shop you can also reserve the seed potatoes, so that you will certainly have them in time!
With seed potatoes, a size is normally always indicated. This largely determines the price and the yield. We recommend to always buy as close as possible to size 28-35.
1 kg seed potatoes size 28-35 = ± 40 pcs. With 1 kg of seed potatoes you can plant an area of ± 7 m² of early to 11 m² of late potatoes in your vegetable garden.
5. Planting distance & yield
How many seed potatoes you need, depends on how much space you have available in the vegetable garden and how many kilos you want to harvest. On average you can count on approximately 4 kg of harvest per square metre of planted potatoes.
Planting distance between 2 rows of planting potatoes: 60 to 70 cm
Planting distance in the row: 30 cm (early) to 40 cm (late)
Planting depth: 5 to 10 cm. The lighter the soil (e.g. sand), the deeper you should plant the potatoes.
Conversion factors:
1 kg contains about 40 tubers for the most common size 28/35, and about 32 tubers for the size 30/40
Count on about 5 tubers per m² for the early varieties and 4 tubers per m² for the late varieties
1 kg of planting potatoes results in an average harvest of some 28-53 kg of potatoes (depending on the variety)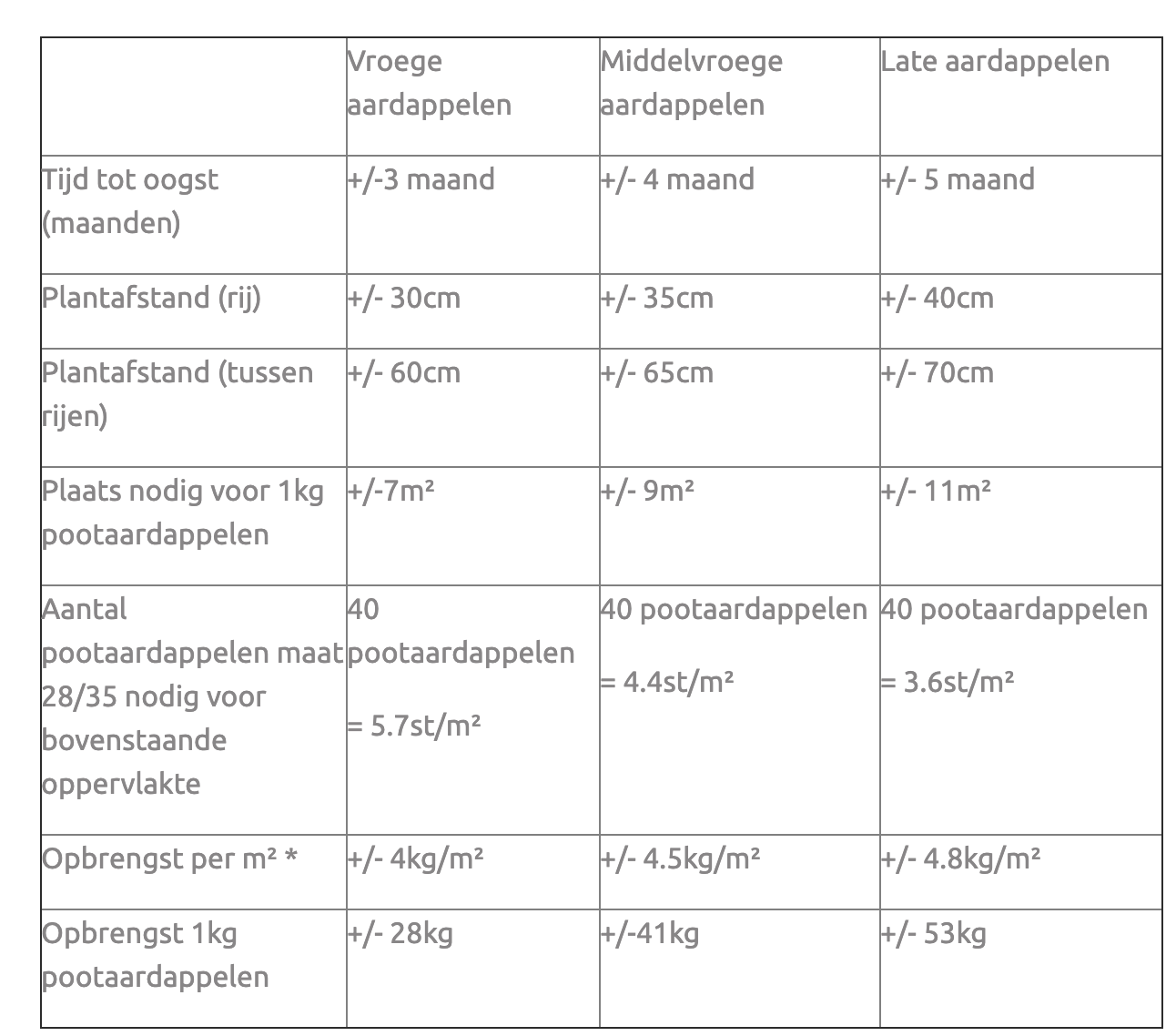 Note: The above yields are averages, and depend very much on the soil and the variety of planted seed potatoes. However, it does give an indication.
The closer you plant the seed potatoes, the greater the chance of fungal growth and, consequently, potato blight. You can also consciously opt for a smaller yield by increasing the planting distance a little.
6. Preparation: pre-germinating & preplanting
Seed potatoes are best germinated three to four weeks in advance. You do this by laying them open in a cool (± 10°C) but light environment (no direct sunlight) so that they can all sprout at the same time and no mould can develop. Are the shoots about two to four cm tall? Then it is time to plant them in the ground.
Would you like to grow early potatoes? Then you can start as early as the beginning of February. You can then harvest the early potatoes in early May. After pre-germination, you can plant the seed potatoes in the greenhouse or in a box at home. When the plants are about five cm tall and the weather conditions allow it, you can put them in their final place.
7. Harvesting & storing
Early potatoes can be harvested as soon as you find the tubers big enough. Depending on the variety and when you planted them, the first harvest can be late May/early June. As a rule, early varieties do not keep well.
The medium-early varieties are mainly harvested in July & August. The late ones in September and October, always before the first frost. With the medium-early and late varieties, wait until the foliage has died off. This ensures that the potatoes harden off and will keep much longer. More tips for harvesting? 👉 "Harvesting & storing potatoes".
Tip from Marcel
Remove all potatoes from the soil, including small tubers. Otherwise they may cause the potato blight to be transmitted the following year.
In the past, the foliage was often removed by chemical means. This ensured that the potato hardened off earlier, so that there was less chance of, and less need for, spraying against the potato blight. Nowadays it seems that you can also simply cut off the foliage with similar results. After about two weeks, the potatoes are sufficiently hardened and you can harvest them.
Do you want to keep the potatoes as long as possible? Then make sure to remove all damaged potatoes, no matter how small, from the pile. Carefully place the good potatoes in a dark, cool and frost-free place. Also make sure that they cannot get wet!

If you follow the above guidelines, you can keep your potatoes until March of the following year. After that, the quality will decline and we can start looking forward to the first early potatoes again!
8. Fertilizer
Be careful if you only fertilise with cow manure or stable manure! This contains a lot of nitrogen, which ensures that you get a lot of foliage. And the more foliage, the greater the chance of fungi and thus potato blight. In addition, too much nitrogen is detrimental to the quality of the potato. It will be less tasty and more floury.
Potatoes mainly require potassium-rich fertilisers such as Vinasse Kali or Patentkali. A potassium deficiency will cause the potatoes to turn glassy and reduce their shelf life. So it's a good idea to add the right fertiliser when planting!
Convinced to start with seed potatoes or looking for a suitable potato for your vegetable garden? Then be sure to have a look at our wide assortment!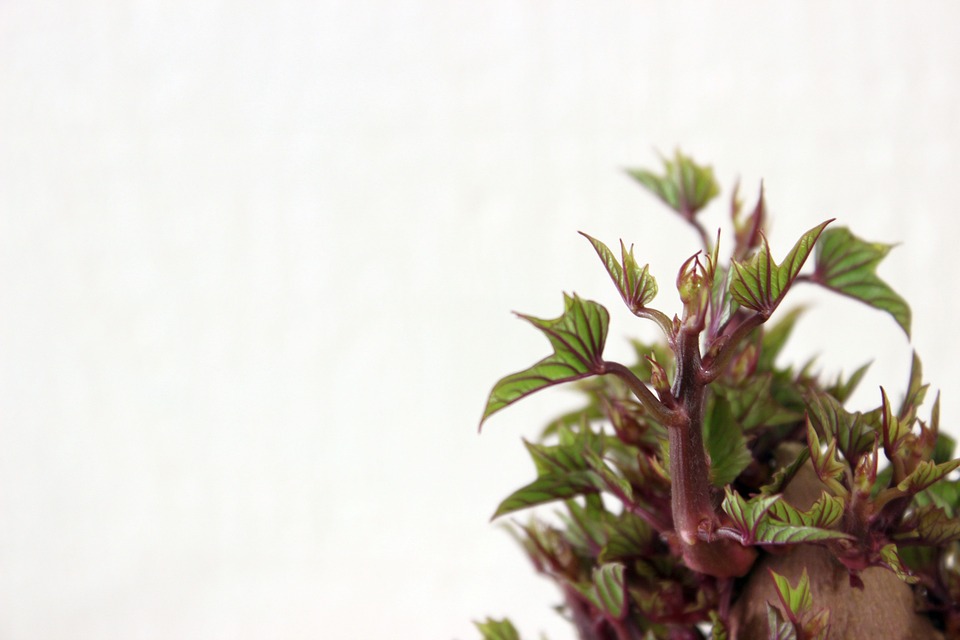 Tip from Marcel
Never lime potatoes!